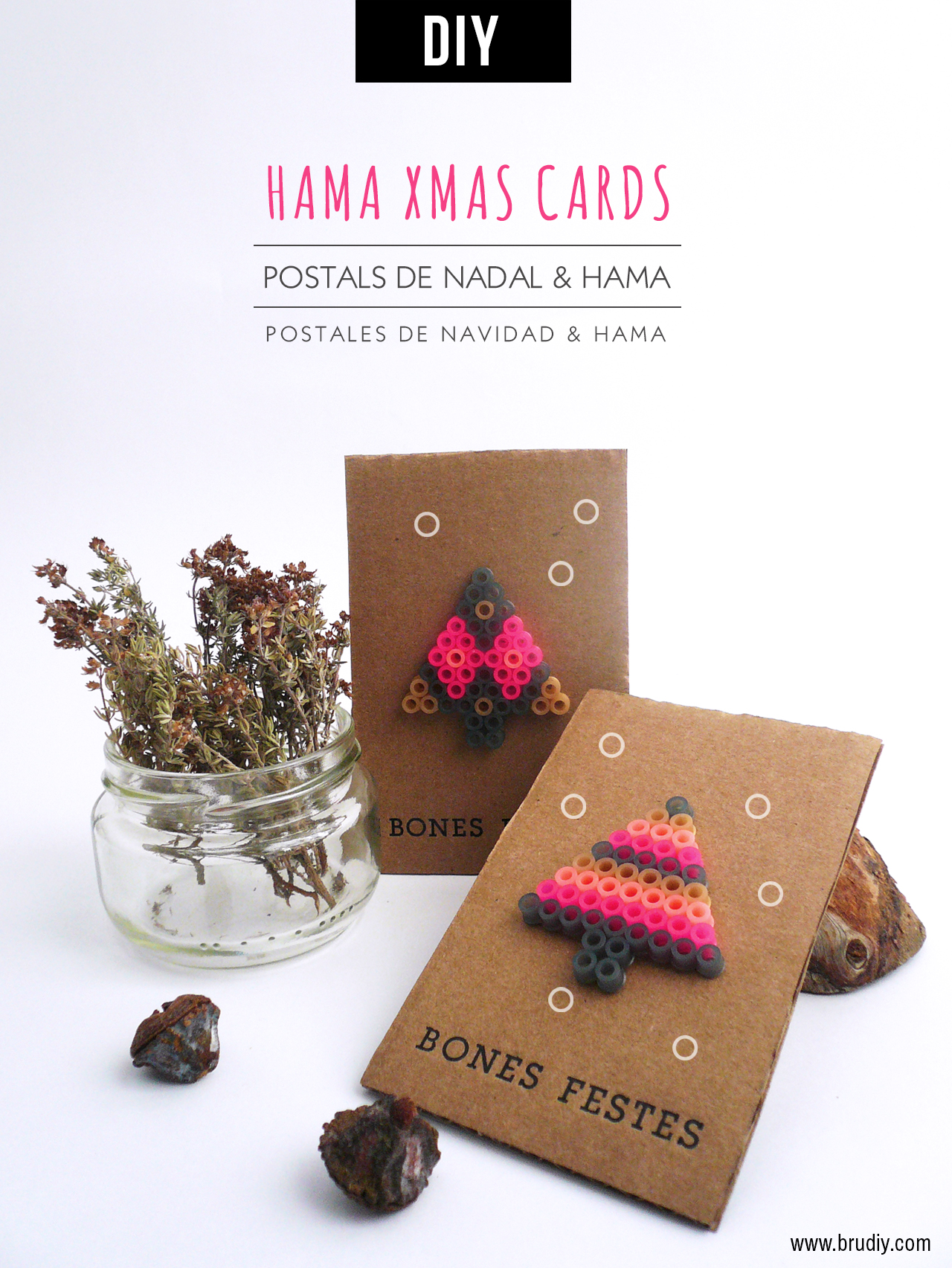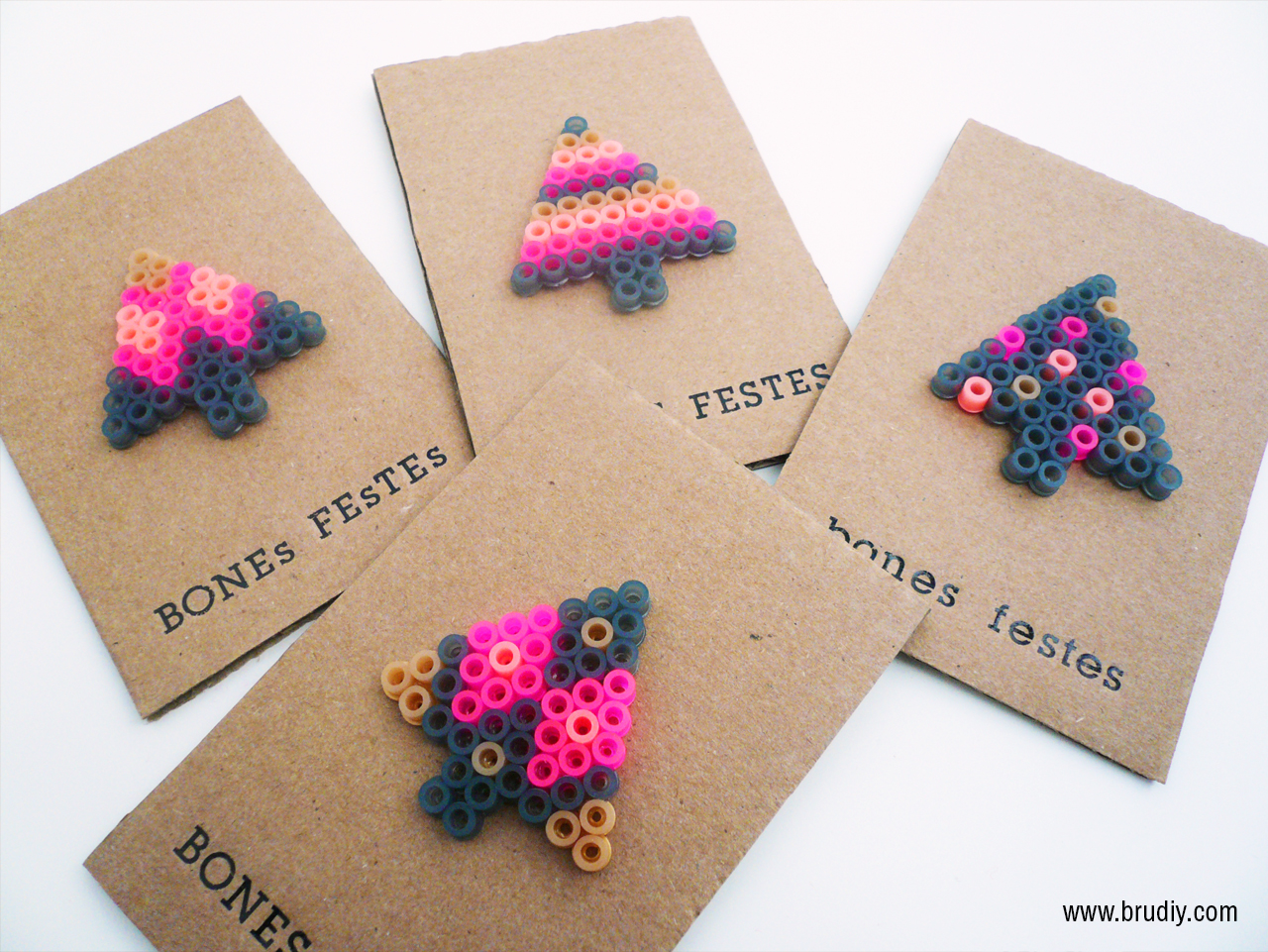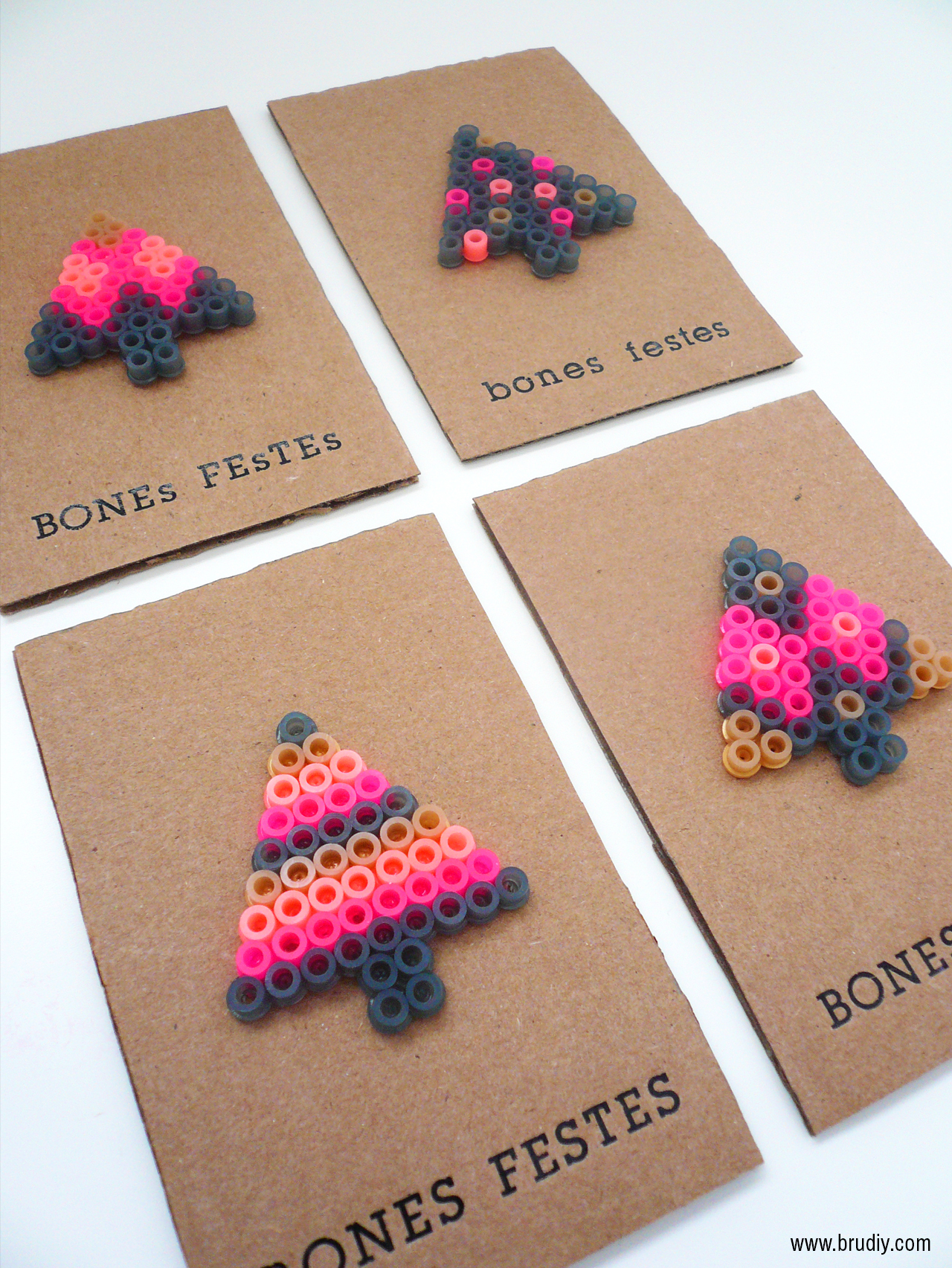 Christmas holidays are coming and of course the celebrations to enjoy with the family and friends too… so we do not have much time to think about creative details, that's why I have prepared an express DIY that you can make easily and quickly; Christmas postcards to wish Happy Holidays in a creative and original way. It will be a little but nice gift, isn't it?
For this project we will use Hama beads (or plastic beads from any other brand) that we can easily find in stationeries, craft suplies stores or on the Internet. The Hama beads are very versatile and you can make a lot of creative projects with them. Usually, you have to use an specific template (there are many templates of different shapes) to create the design. These templates have little "tines" in which the beads places. For this project, I have used another method because I did not have a properly template for the tree shape… :) Ready to start?
MATERIALS
Hama Beads
Oven paper
Iron
Recycled corrugated cardboard or any cardboard you have at home.
Packing tape
Scissors or Cutter
Sheet to transfer the letters (optional)
Twine (optional)
Magnet buttons (optional)
STEP BY STEP
As I said before, I have used a different system to make the tree shape. It is not the common way but it works also. I have used tape of packing. First of all, cut a piece of tape and put it on the table so that the adhesive side is up. So that the tape doesn't move you can make a hem both at the upper and bottom and stick it on the table. On the the adhesive side we will place the beads.
Once we have made the tree shape, we will cover it with an oven paper. Then we will put the iron above and we are going to make short touches so that the beads melt and they come together to each other. It is not about "ironing" the shape but rather it must be short touches (about 5 seconds) without pressing too much.
On the other hand, use a recycled cardboard and cut a rectangle of 4,5 inch high x 2,9 inch wide. Here we are going to stick the tree with an adhesive double-sided tape and we will write our message to wish happy holidays. I have used a system that is a little slow but gives a very "handmade" result … It is about transfer the letters from a sheet, one by one. If not, you can always write it by hand…
Optionally, you can add a twine to the tree or glue a magnet button to the back. Thus, in addition to offering a Christmas Card with your best wishes, you are also giving a nice detail.
I hope you like it and hope you create your Christmas Cards … I'm sure you will enjoy it! :)